Newsflash 16/01/2022
Newsflash 16/01/2022
Dear Reader!
Welcome to the first newsflash of 2022!
New to Volt or not sure where to start?
If you are new to Volt or not sure where to start now that you became a member of Volt, then look no more. We have revamped our events page where you can find policy events, calls for applicants and vacancies, as well as events by our local teams and from the European level. Enjoy!
Starting 2022 with a blast!
We hope you all had a great start into 2022! Thanks to everyone who showed up to Volt Brussels' New Year's Meetup on Wednesday! It was a pleasure meeting many of you and seeing new faces.
Due to popular demand, the Brussels' team already planned the next event on 26 January 2022: Volt Brussels Talks! Cheers 🍻
Volt Belgium needs you!
Volt Belgium needs to fill essential functions with motivated people! Your help would mean a lot to us!
Our Electoral Board looks for a third member to join their ranks and our Secretary Generals are urgently looking for two Communication leads, two Event leads and a female/diverse Policy lead.
Join us!
Are you receiving this newsflash and are you not yet a legal member of Volt Belgium? Consider joining us!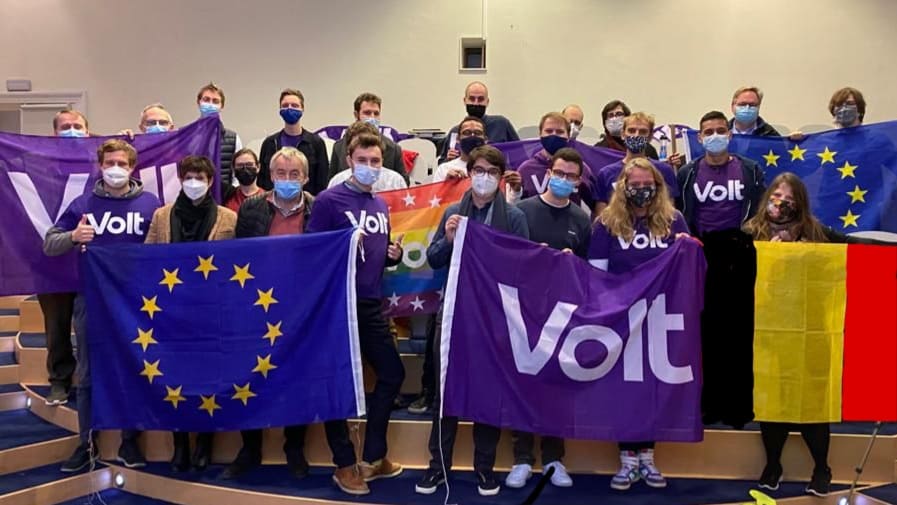 Get in touch with us
If you have any questions, or you want to get in touch with the board, please send an email to board@voltbelgium.org. Do not answer directly to this newsletter, as we do not receive the responses.
Thanks for reading
Olivia and Jordy,
For the Executive Committee of Volt Belgium